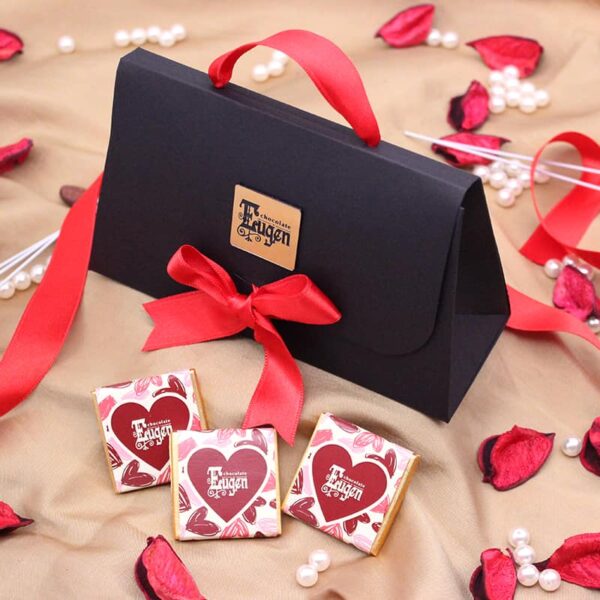 Out of stock
828,00

RSD
Elegant packaging in the shape of a purse contains 180g of chocolate.
The purse is made of fine black cardboard and contains 18 pieces of single chocolate designed with heart motifs. Satin ribbons are in red color.
Chocolate flavors:
White chocolate with 32% cocoa parts – cherries and cinnamon
Milk chocolate with 35% cocoa parts – almond and caramel
Shel life: 12 months.
Out of stock
828,00

RSD
The packaging is made of hard cardboard which is coated with a special material of attractive texture.
The box is tied with a red satin bow. The packaging contains 14 single chocolate with creative wrappers with heart motifs.
Chocolate flavors:
White chocolate with 32% cocoa parts – cherries and cinnamon
Milk chocolate with 35% cocoa parts – almond and caramel